As network developers seek to capitalize on the boom in decentralized finance, a little-known digital token that is linked to the Cardano blockchain just became the third-largest virtual coin in the world.
The so-called ADA cryptocurrency has risen around 50% in the past week. There is optimism that technological improvements will allow smart contracts on Cardano to be made by Sept. 12. This will allow its network to offer lucrative services such as DeFi, which Ethereum currently dominates.
According to CoinGecko, the market value of the ADA token is now more than $69 Billion. This is higher than any other rivals, except Bitcoin and Ether.
Antoni Trenchev (managing partner, co-founder of cryptocurrency lender Nexo) stated that Cardano aficionados had been waiting for news on smart contracts for what seemed like an eternity. "Cardano is fighting with no. 2 Crypto Ethereum will be the leading blockchain that offers smart contracts.
The ADA's more than 1,400% increase in the past year is greater than the returns from Bitcoin and Ether.
Despite some skepticism from prominent cryptocurrency commentators, the virtual coin has been climbing despite this. On Sunday, Mike Novogratz, Chief Executive Officer at Galaxy Digital LP, posted on Twitter that he had spoken to 20 of the most knowledgeable people in the space and none of them believed Cardano was gaining traction with developers.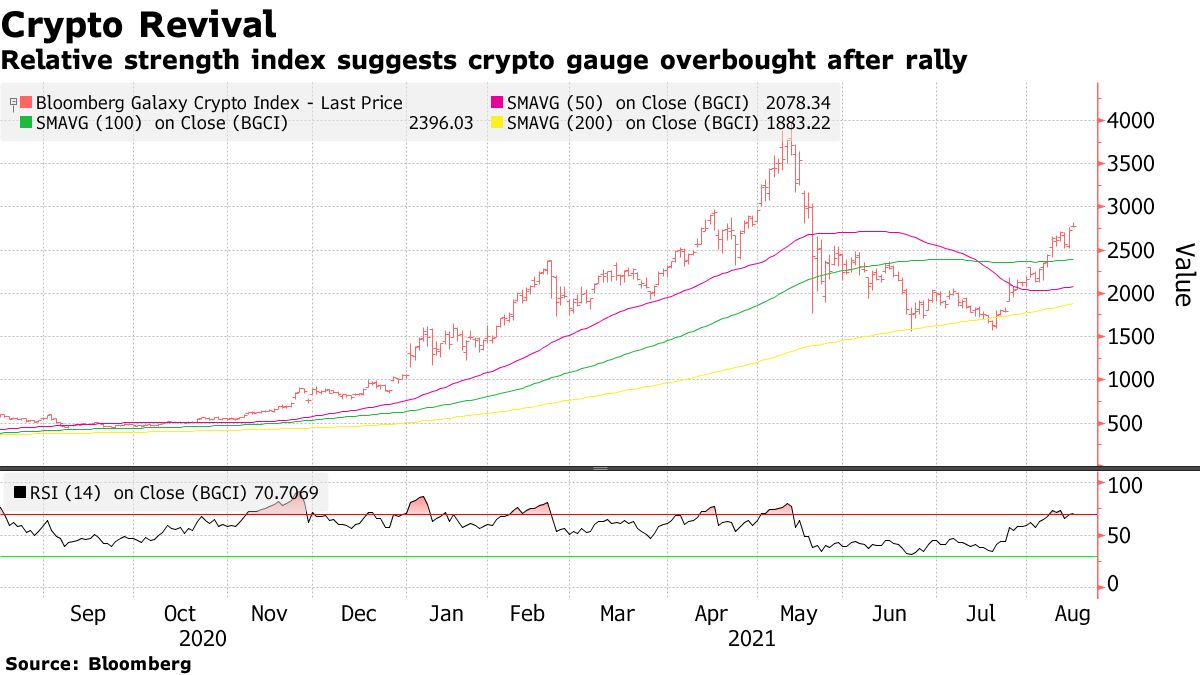 "The majority of people outside of crypto have never heard of Cardano – but here it is with a market cap that exceeds the market capitalization of several S&P 500 index constituents," Trenchev added.
Decentralized finance, or DeFi, abstracts financial operations onto digital ledgers, enabling individuals to lend and borrow money and receive interest in a savings-like account without relying on conventional middlemen such as banks. Its increasing popularity is a result of a larger trend toward greater blockchain use.
Recent rises in Bitcoin, Ether, ADA, and other tokens pushed the cryptocurrency market to surpass $2 trillion in value for the first time since May, when the notoriously volatile sector was engulfed in a bear market.